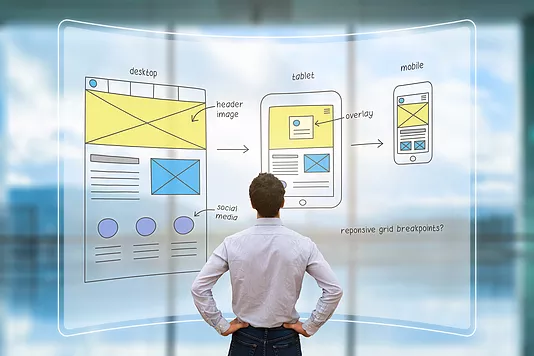 23 May

Salesforce Tips for UX Design

One of my favorite things about Salesforce is that it brings all data together into one centralized location to give a full 360 degree of the customer or job.   However, I hear again and again how customers find it overwhelming to bounce around with too much clicking.   And when users become overwhelmed, adoption suffers.   It is a shame to see low adoption of such a powerful tool when minor changes to the user interface (UI) can have such a big impact on simplifying the user experience.  Here are a few suggestions to get you on the right track.

1. Design for Value

Salesforce is a great tool for storing, organizing and analyzing data.  The more information you have in the system about sales, support, marketing, customers, etc., the more ability you have to analyze and improve your business.  If you want your user base to enter and keep all this data up to date by increasing utilization, you need to make Salesforce valuable to your users and easy to use.

Value Improvements:
Reduce process complexity to increase productivity
Automate approval processes to speed deals
Enable the mobile platfrom for employees on the go
Implement chatter for improved communications
2. Design for Ease of Use
The strength of Salesforce is in its ability to be customized to suit the needs of any situation, quickly and easily.  Out of the box, there is a world of possibilities to enable common business functions and processes Salesforce has developed for you based on years of experience.  However, not everyone in your organization needs access to all the functionality, objects, and fields within Salesforce at all times.   Design the UI experience by displaying the most important components that align to your functional user personas.
Simplification Improvements:
Develop functional Apps.
Rearrange page layouts moving commonly used fields to the top.
Hide displayed objects and fields that are not commonly accessed.
Use Lighting to increase access to information on less real estate.
Automate wherever possible to reduce manual data entry
3. Design for the Process.
Design objects and page layouts as they apply to the processes and goals you are trying to enhance.  Be careful about thinking of objects like they are part of a relational database. Have you ever wondered why opportunities are on the account and not on the contact record.   Because the opportunity is a process of bringing a deal to a close; usually requiring interaction with numerous parties and the account as a whole.  The opportunity is just one interaction of growing and supporting an an account.
As an example let us say I am trying to sell a tire to a taxi service.  Would it make sense that I put information about the service need on the Account record, or put the service note under Account -> District -> Building -> Driver -> Car -> Service Request.  While this may seem obvious, it is common for people to think in relational terms which makes usability and efficiency more difficult later.
Process Design Improvements:
Reduce the number of clicks to find/update common data
Reduce the nested objects depth.
Reduce the number of unnecessary related items on page layouts
Common information should be easily accessible on the primary user layout
These practices are normally overlooked when a system is being migrated from a legacy product. Salesforce implementations can be more of an art than a science and an experienced architect/consultant can help you navigate the journey.   A design workshop should occur before implementation that discusses the day to day activity of your teams.  This will help develop personas, processes, and user experience.  A good user experience will bring value to your users, ultimately leading to increased adoption and realizing the value you hope to achieve with your investment.
As always: Be Agile, Be Creative, Be Valuable
If you found this article helpful, feel free to share it with anyone who may be interested. Subscribe to our blog as well as follow Cloudland Technologies on LinkedIn, Facebook, Instagram, and Twitter.