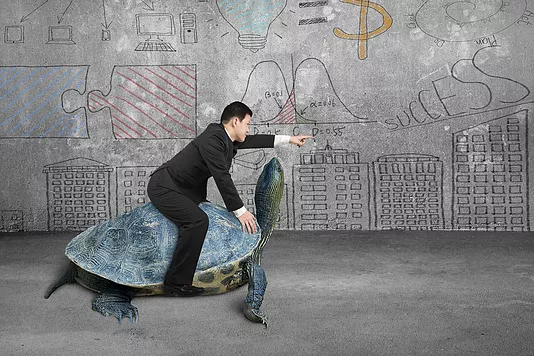 25 May

Why Infrastructure Should Adopt the Agile Methodology.

I have spent 20 years improving efficiency, decreasing risks and focusing on cost savings for my clients.   After so much time has been spent putting infrastructure under strict controls and processes, there is now a trend  to move towards an Agile framework.  What an uphill battle this has been; similar in nature of the time when we helped convert the wild west of early IT technologists to the controlled processes of ITIL. This post alone will raise the hairs of many of my long time colleagues.

Long gone are the days when delivering a server can take months or weeks (Yes it still takes that long for many organizations). Can your IT department provide services as fast as cloud companies like Google, AWS, or Salesforce.  If not, you are already likely dealing with a mutiny to an external provider. So why push the pendulum further away from control and processes of ITIL towards the Agile framework? Because IT must deliver faster than ever before, reduce the noise, and improve the alignment between the business and the entire IT stack.  This is part 1 in a series of ways infrastructure can adopt the Agile methodology.

Be present during PI (Program Increment) planning: getting a seat at the table

Ticket takers are a commodity resource. The true value of an employee is helping the business stay agile and competitive through creative strategies and technologies. Have you ever wondered why a developer made such a bad infrastructure decision.  Its likely because infrastructure was not part of the design conversation. True creativity and flexibility of the business value streams comes when infrastructure and development work together to build symbiotic technology ecosystem.

This kind of collaboration can only occur when infrastructure, development, and the business are tightly coupled during the PI planning process. This cannot happen when technicians sit behind a service request system and wait for demands to come to them.  Participating in the same agile framework provides a real seat and at the table  and a voice where one can become part of the team and the decisions. Together, with infrastructure, business will be able to transform themselves more quickly for the new digital world.  What is more exciting is you will be welcomed.

Adopt sprint mentality: Long term projects do not work

For many of you,  you may be thinking that agility can be solved by developing an hybrid cloud technologies. You are partially correct.  Cloud and automation technologies allow for development fail fast, scale, and innovate instantly. This is why we find our developers and businesses signing up for online cloud services at record speeds; many of the infrastructure shops are just not able to keep up with the agility and demands needed today.

Some projects take years to go-live. Many technologist and organizations insist on spending multiple months designing the perfect solution and that it should be fully baked and full featured solution before using it.  Unfortunately it means that past the first few weeks are wasting incremental value every day, and worse, most likely are building a solution the does not offer as much value to the end users as it could. We consistently find that perfection is the enemy of progress. Infrastructure teams should adopt sprints and regular demos and releases. Doing so will start adding immediate value to the business.

As an example, a hybrid cloud environment can be stood up in less than 2 weeks.  Would it be fully baked and enterprise ready? Most likely not, but would it be a good enough solution to start adding incremental value to the business? Absolutely!  Doing short burst of PI objective aligned infrastructure projects will consistently provide regular business value, get more immediate feedback on current and future functionality, and build the communication bridge that will enhance the IT/business alignment.

Becoming more Agile means showing up, communicating, and ensuring that you are always aligning to the business needs.  I use the term business as it relates to the top vision and objectives of the company.  Becoming part of the process and not just a request taker will allow you to focus on what is more important, deliver more often with more success, and grow your personal and organizational value.

Cloudland Technologies continues to drive successful infrastructure and data center transformations.  Sign up for our newsletter or give us a call. Start the conversation about how to better align with the business by increasing the agility, scalability, creativity, and value of your IT department.

As always: Be Agile, Be Creative, Be Valuable

If you found this article helpful, feel free to share it with anyone who may be interested. Subscribe to our blog as well as follow Cloudland Technologies on LinkedIn, Facebook, Instagram, and Twitter.